Laser Therapy at Body Mind Assurance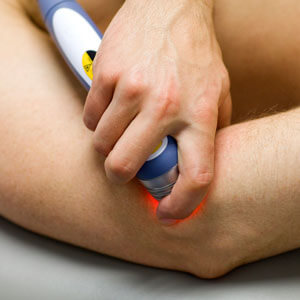 Is pain ruining your quality of life? Tired of all the medications? Experience for yourself the powerful effects of cold laser Therapy. Our Class IV medical lasers use tissue-penetrating light frequencies that are safe, painless, produce no ionizing radiation and will not heat-damage the skin. These lasers are both powerful and extremely effective with virtually no side-effects or associated complications for our patients.
There are many different types of lasers used for medical purposes. Two main groups stand out:
High Power Lasers (Hot Lasers): These are used to cut, coagulate and evaporate tissues. These laser are often called surgical lasers because they can replace the scalpel of the surgeon.
Low Level Lasers (Cold Lasers): These are used to stimulate cell function. They are also called biostimulating lasers or Low Intensity Lasers. Their biological effect is not thermal, as is the case with surgical lasers.
Cold laser therapy is effectively used to treat acute and chronic pain, both muscular and neurological in nature. Laser Therapy may be just the answer if you suffer from conditions such as:
Knee pain
Neuropathy
Neck & Back pain
Arthritis
Muscle Pain
Sinusitis
Plantar Fascitis
Post Operative Healing
Contusions
Wound Healing
Fibromyalgia
Arthritis Osteo and Rheumatoid
Post Concussive Inflammation
Repetitive Stress Syndrome
How It Works
Unlike other types of therapies that are mainly used for pain management or otherwise improving the patients comfort level, cold laser therapy is a permanent solution. Aiming the low-intensity light into the affected area reverses the damage to cells so normal cell function returns to the area once again. Cold laser therapy spurs on cell regeneration at an elevated rate.
Now you may finally experience the relief you've been looking for! Don't commit to surgery or settle for more drugs without first consulting with our doctors to see if cold laser therapy is right for you.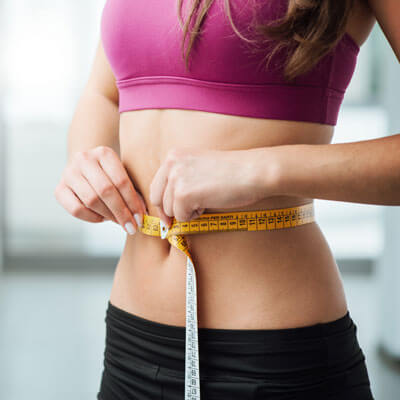 A Healthy Alternative to Body Sculpting
It's crossed all our minds, how do I get these stubborn fatty spots to diminish? As a natural practitioner and after two C sections left me with a scar and a 'pad' of fat deposited on my once flat abs, not to mention what happened to my rear end, I investigated liposuction surgery, cool sculpting, and other ways to get it off, once and for all. In my research, I knew I couldn't go through with any of these options. Too invasive to my body, too painful, too expensive. But as a long time cold laser practitioner in the healing of tissue, I knew Zerona was the answer for me.
Zerona Offers a Better Way!
Fat cells are full and plump in the regions we want to help move. Often even after diet and weight loss work has left them behind in stubborn areas. As the Zerona laser is treating the area for 20 minutes, the cell ruptures a small hole and the fat is emulsified and the cell empties the fat into the area outside the cell.
So where does it go? Extracellular debris is transported by the lymphatic system to the eventual exit through the bowels. The fat cell is not killed. it left behind emptied and healthy.
Why Do We Want Healthy Fat Cells?
The first thought is "I want those fat cells dead, never to return," right? But then the problem arose, if one gains some weight back after killing fat cells through the competitive body sculpting procedures, where does the newly formed fat go?
According to those who have chosen that route, lumpy, bumpy irregular pockets occur and weight gain in unusual areas. Not ideal for getting back into a bikini. Now I know we all hope we will never gain back a pound, but if that was always the case, then none of us would be discussing this at all.
Body Sculpting
Regardless of the treatment option used in body sculpting, a good healthy eating and exercise plan with the treatment is necessary for any results to have a lasting effect. Body sculpting is not a weight loss plan, it is a targeted treatment.
Body sculpting is mobilizing the stubborn areas that have been resistant to change with regular weight loss efforts. It can be used with a weight loss program to create movement in those areas as the nutritional program takes care of the over all body composition.[/notebox]
Schedule Your Consultation Today
Get started with laser therapy today. Contact our office to book a consultation.
CONTACT US »
---
Laser Therapy Avon, Eagle-Vail, Edwards CO | (970) 300-1987