Meet Dr. Laura Larson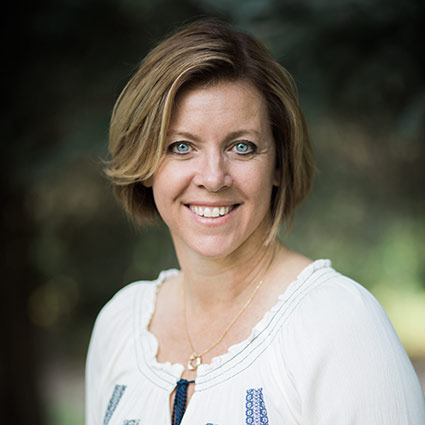 Since 1993, Dr. Laura has delivered high-quality chiropractic wellness management to patients wishing to optimize their health potential and end their pain. At our practice, we welcome every member of the family, with an emphasis on the unique needs of middle-aged women and children of every age.
We focus on a precise, gentle approach to care, accompanied by customized nutritional programs to help you feel your best.
A Lucky Encounter Leads to a Future Profession
"When I was growing up, I was sick a lot. My mom began to research nutritional remedies, and once I began to eat in a healthier way and take good nutritional supplements, I got sick less often and enjoyed feeling great and thriving with more energy."
While in college and taking pre-med courses for a career in orthopedic surgery, Dr. Laura developed Chronic Fatigue Syndrome (CFS). She suffered with the condition for many months, sleeping 18 hours a day with overwhelming fatigue.
"A friend finally talked me into going to see a holistic chiropractor. He began to adjust me regularly and supplemented my diet with targeted nutrition. Three months later, I was a different person and recovering to a healthier state than I had ever know existed." This transformation changed the course of her career. Dr. Laura earned her Doctor of Chiropractic degree from Logan College of Chiropractic in 1993.
An Impressive Expanse of Postgraduate Education
Dr. Laura has continued to expand her expertise in a full spectrum of postgraduate studies, including:
Applied kinesiology
Cold laser therapy
Blood work integration in nutritional systems
Infectious herbal protocols
Scar tissue release
Neuro-emotional technique (NET therapy)
Cranio-sacral therapy
Functional medicine
Genetics and nutrigenomics
On a Personal Note
Dr. Laura and her two daughters love to spend time as a close-knit family. They particularly enjoy playing all sorts of sports, hiking, swimming, skiing and enjoying the great outdoors.
We take great pride in going the extra mile for each and every person that walks through our door. Dr. Laura looks at each patient with a practiced eye, knowing that their case is a puzzle to put together. She never gives up until a solution is found. We'd love for you to join our happy practice family. Why not contact us today and come in for a free consultation?
---
Dr. Laura Larson | (970) 300-1987